Exhibition of paintings – Pavel Janouškovec – Landscape
The exhibition of Pavel Janouškovec's watercolours entitled "Through the Landscape" represents a particular time segment of his abstract work depicting the landscape both in different periods and from a certain point of view of nature. The exhibited works capture his career from 1995 to the present. Although Pavel has had many exhibitions both in this country and abroad, this is his first comprehensive solo exhibition of watercolors that have never been presented anywhere before.
Pavel's watercolor compositions are based on the juxtaposition of a "big", dominant, and a "small", submissive motif. In his work he tries to capture an idea inspired by the view of the landscape. At first impression, we can often perceive the composition of his works as chaos. Perception requires a great deal of engagement and correlation on the part of the viewer, as nothing tangible, nothing concrete can seem to be depicted in his work. There is an absolute freedom of expression in his watercolors. However, when we look at his work more perceptively, we are surprised by a certain concreteness, a depth or an idea that appeals to us, whether in a positive or negative sense. Something that at the beginning seemed very distant and non-specific to us, when we look at the work for a longer period of time, will transport us to a specific situation or environment.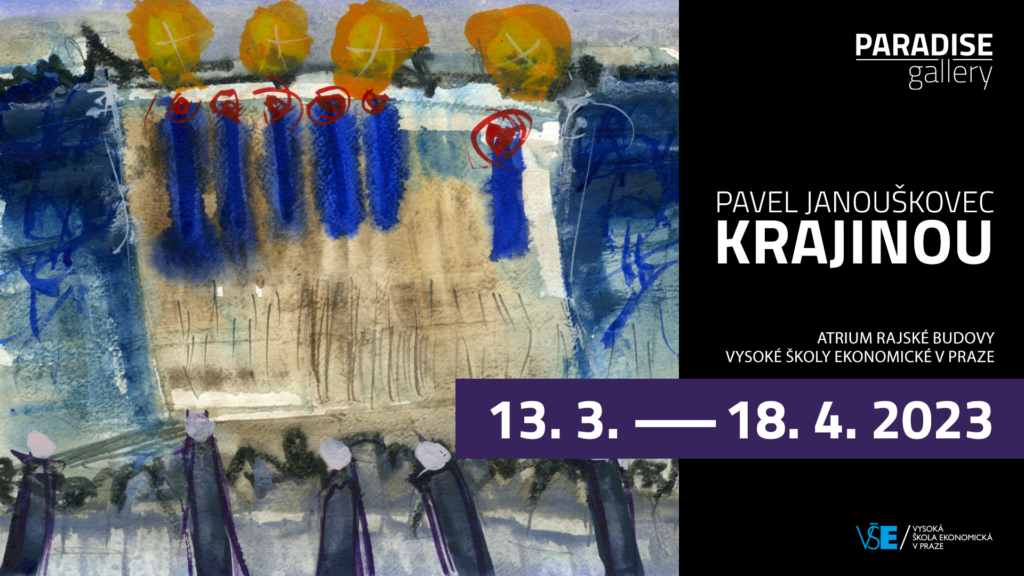 Since the viewer is not limited by the specific purposefulness of the subject of the work, I believe that everyone will find "their" work in this exhibition that will interest, amuse or force them to think more deeply.
Mgr. & Mgr. Petra Caf Janouškovcová
curator of the exhibition